MOST IN-PERSON Al-Anon Groups are CURRENTLY CLOSED TO physical meetings.

CLICK HERE FOR A LIST OF LOCAL MEETINGS
​
TO FIND WSO ELECTRONIC MEETINGS NATIONWIDE CLICK HERE
Alateen Meetings
Alateen is available in TN and online
The Tennessee Area has Alateen meetings. See the Tennessee Alateen Meeting Schedule on the area website for more information. (There is also information about electronic meetings at the bottom of the page).
Electronic meetings might be the easiest way to access Alateen. These meetings are available in the Al-anon mobile app. Also, the Alateen Corner section of the Al-anon website has general information about Alateen and Alateen electronic meetings.
---
---
What is Al-Anon?
Al-Anon is a "worldwide fellowship that offers a program of recovery for the families and friends of
alcoholics
, whether or not the
alcoholic
recognizes the existence of a
drinking problem
or seeks help.
Alateen
is part of the Al-Anon fellowship designed for the younger relatives and friends of
alcoholics
through the
teen
years.
---
How Al-Anon Works?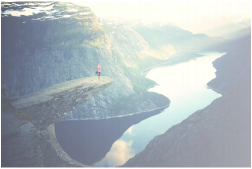 In Al-Anon/
Alateen
, members do not give direction or advice to other members. Instead, they share their personal experiences and stories, and invite other members to "
take what they like and leave the rest
"—that is, to determine for themselves what lesson they could apply to their own lives.
---